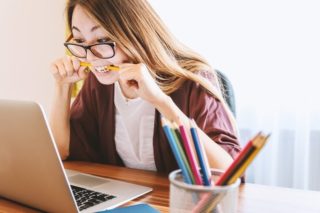 Basic Troubleshooting Steps
When encountering an issue that may need tech support there are some quick steps you can do to expedite the process, and possibly even resolve the error yourself.

Please follow these steps to try and resolve your issue, and possibly assist support staff in responding quickly and efficiently.
Is there an error message? If so note it down exactly as it appears, you can even use your phone to take a photo of the error. This will be helpful in troubleshooting with support staff in the event a simple reboot does not resolve the issue.

Did you try and restart your computer? Restarting the computer can resolve many issues so be sure to close and save your work and reboot your Mac or PC.

Is your issue printer related? Quite often printer issues are not related to the PC itself, but on the printer. Check the printer for any error lights, paper jams, or even if it simply needs more toner, ink or paper.

Have you run updates? Updates can be annoying, but they also help resolve issues with security and possible conflicts or corruption.
For Windows, click the start button, then settings (the image of a gear). Then click Updates and Security, and run a Windows Update.

If you have other programs, you can usually find an update option in the file, or help menu.

Still having a problem? Click Here to open a trouble ticket and have your problem resolved, don't forget when you send in your ticket please include all the error information collected above.