How to: Connect to Your iPhone Hotspot on Windows 10
There are two main steps to tethering your Windows PC to an iPhone to access the internet.
Setting up your iPhone to receive connection.
From your iPhone go to Settings, then choose Personal Hotspot (you can change the password there if you want).

Enable "Allow Others to Join."

Make sure to take now of the network name, and the password (both underlined in red below.

Your iPhone is now ready to accept Hotspot connections!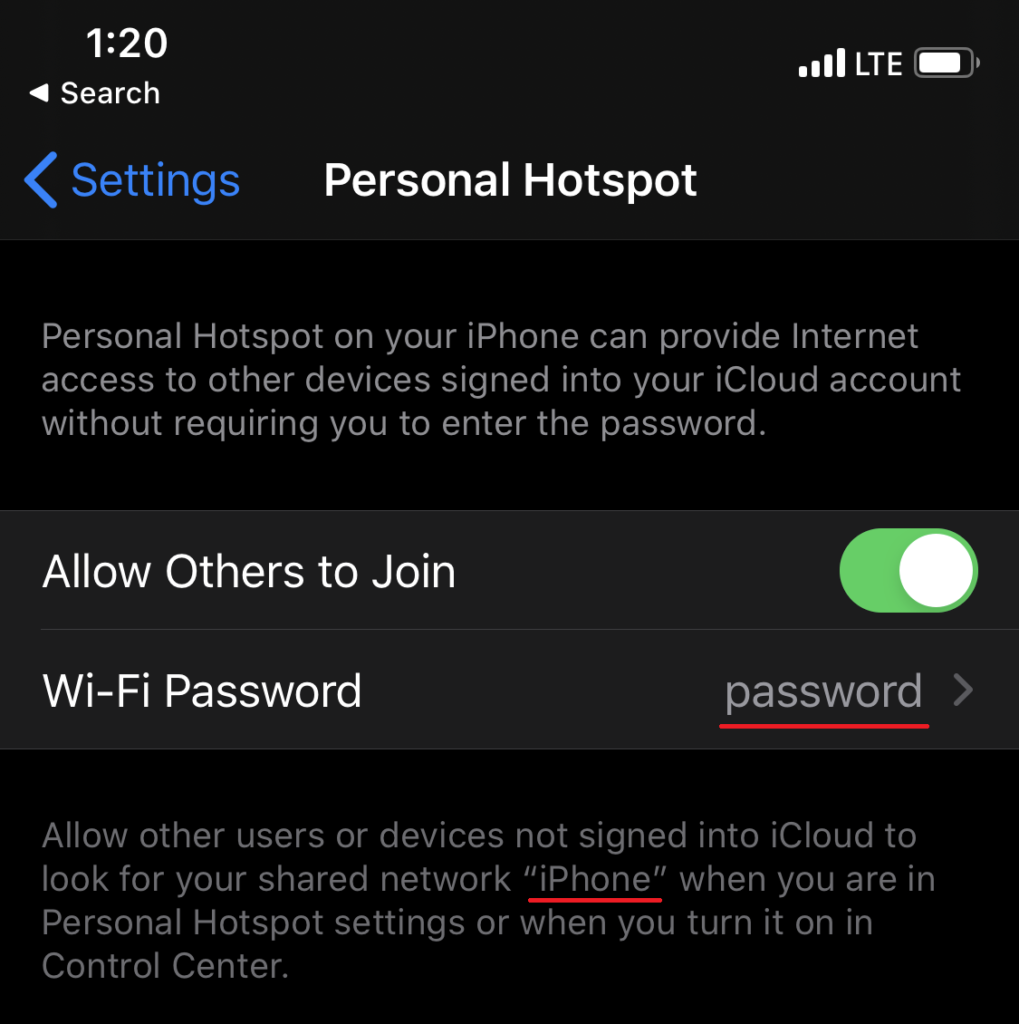 Connecting to your HotSpot from Windows 10
Connecting to your Hotspot on Windows 10 is as simple as connecting to any Wifi Network.
Simply click the network icon on your taskbar (area near the clock), find the iPhone network we noted above, and enter your password. Give it a few seconds to connect and you are done!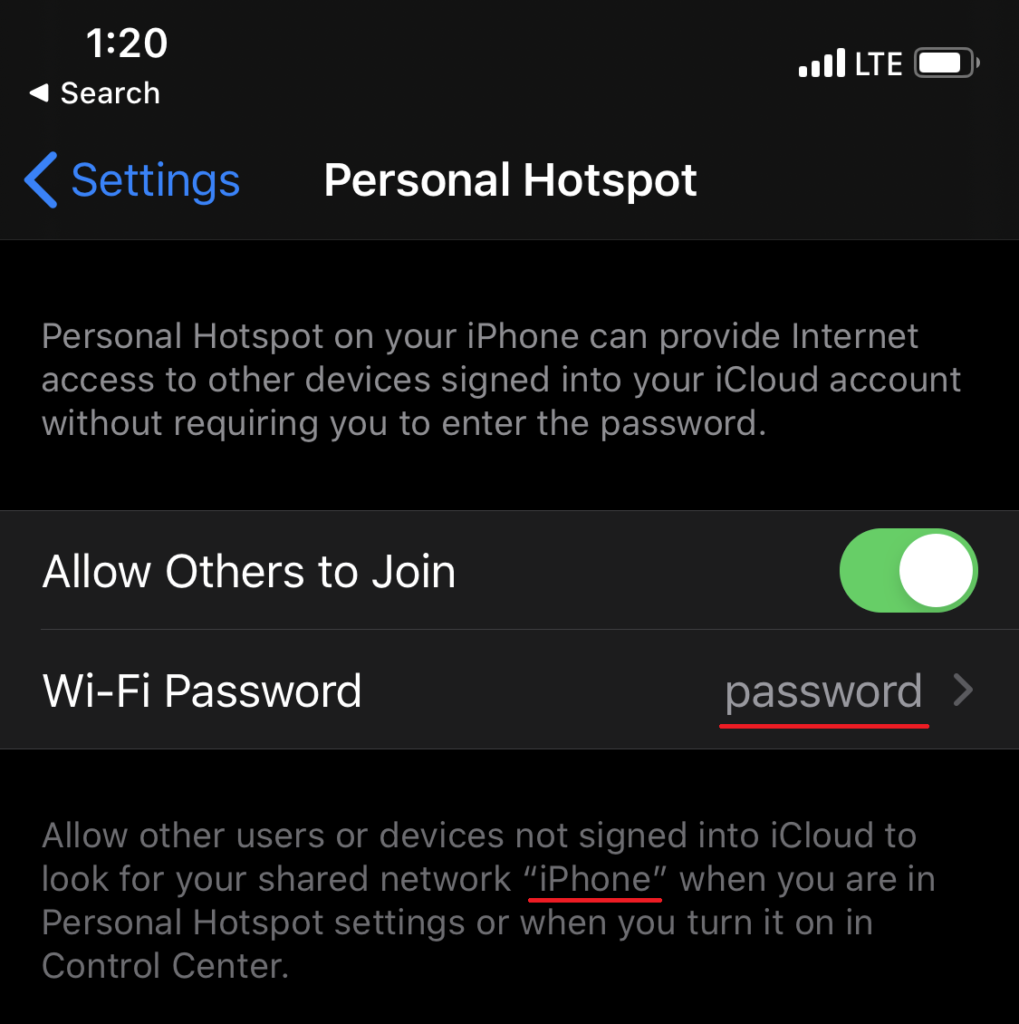 Having Trouble?
Something not working correctly, or you need additional help? Click Here to open a Support Ticket and get one on one help.